Whenever we post something on YouTube, our default basis for engagement from our viewers are the comments, likes, and shares. Most likely, part of a user's intent of uploading a video is to make the video go viral. Check out 7 Types of Videos that Gets Viral on YouTube.
However, for some social media users, comment spamming is becoming a technique as an opportunity to piggyback your work by adding links that connect you to something else. Some links are somehow relevant suggestions, but what's worse are comments that are out of context and some links that lead you to junk content and phishing sites.
YouTube Updates Tools to Help Publishers on YouTube Moderate Comments
Deleting comments is one way to combat this issue, but the good news is, YouTube has finally announced that publishers will now be able to review comments and links or hashtags before the comments will be completely published on the site.
As per YouTube:
"We've heard from many of you that comments with links on your videos are often low quality, and you'd like a better way to moderate these. Today, we're making it easier for you to block comments that contain links and hashtags with a new setting in Creator Studio. If you enable this setting, comments on your videos that include links will be sent to your Held for Review queue before being published."
To activate the new process:
Go to your Creator Studio.

Go to your channel's Community settings by selecting Community > Community settings in the left menu.

Go to Links and check the box to hold new comments with links for review automatically.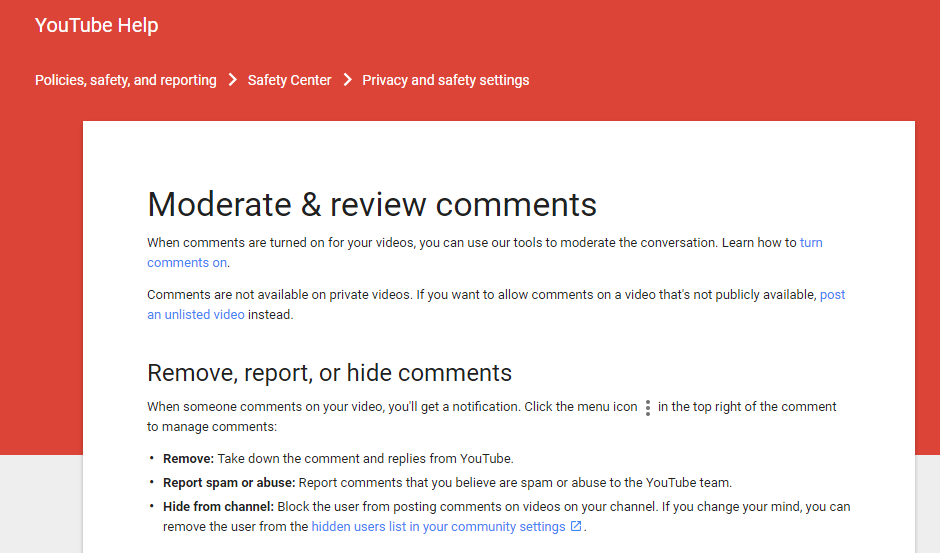 Here are your available options in setting up comment filters:
Select user for automatically approved comments

Block specific users from leaving comments

Add words and phrases to your blocked words

Hold comments with links for review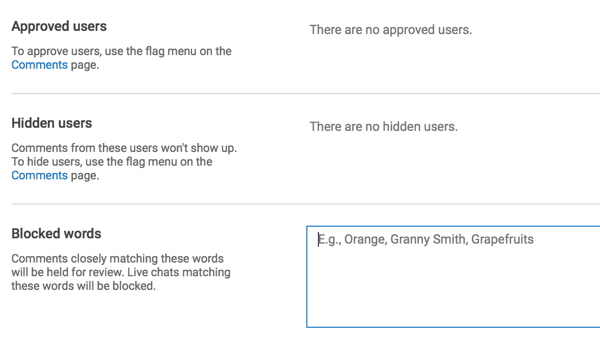 For users who take comments on their YouTube videos seriously, manually surveying and deleting every commenting will be a management addition in your daily task. For every solution with regards to spam, the spammers always find their way around it. However, it is right and beneficial to have platforms continue in creating and developing a solution that would limit their reach. Indeed a good initiative from YouTube. Let's see how things go and hope for amazing results!