Online credibility has a price. Ours is lower and better.
We make it easier for you to decide.
Need a social boost to pump up your online marketing or push your popularity just a teeny bit?
Well that's easy, you just need to buy Twitter followers or YouTube views. There are tons of online suppliers willing to work day and night to put you in that spotlight of glitter and gold.
In the interest of making it easier for you to pick the best possible supplier we want to provide you with a full one-spot view of our services versus the competition.
Suppliers
Exclusive Support
Money Back Gurantee
Shopping Cart
Price Negotiation
Price for 1000 Twitter Followers

$17

$170

$14

$10

$225

$14.95

Maximum Order Size

5,000

10,000

25,000

10,0000

5,000

25,000

Price for 5000 YouTube Views

$50

$70

$6

$6

N/A

$69.95

Maximum Order Size

250,000

25,000

1,000,000

2,000,000

N/A

25,000

Data above is based on the Buy Real Marketing Client Portal, sign up now!
A few details in our services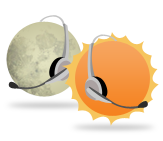 Exclusive Customer Support
Buy Real Marketing has an excellent customer service manned by a team of very skilled and friendly customer reps. Our customer rep "Judy," was even mentioned on Forbes and Fast Company.
Fan Me Now has none. They do however, have a contact form and a toll-free-number.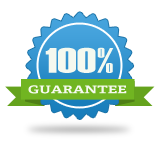 100% Money Back Guarantee
Buy Real Marketing has 100% money back guarantee whether or not your order was completed. How awesome is that?
Fan Me Now does have a money back guarantee policy. However, they only give refunds if you change your mind mid order process. In short, no refunds for completed orders.

Shopping Cart
Buy Real Marketing has a shopping cart both on the landing page and on the client portal. A one-stop shop for all your social media needs. You can easily order several social media services by signing up to the Client Portal or purchase directly from the landing page.
The good news about our Client Portal is that the prices are cheaper and you can avail of discounts and advantageous promos.
Fan Me Now allows you to continue shopping for different social media services and pay in a single checkout. The bad news is you get the same price quote as any other paying customer.

Price Negotiation
Buy Real Marketing offers price negotiation especially when you buy in bulk packages either on the landing page or on the client portal. Just give our customer rep a call and start bidding for the most beneficial price you can get.
Fan Me Now does not have price negotiation. It's a "what you see is what you get" kind of thing with them.