The Most Reliable Place to Buy Youtube Comments
Live Customer Service to Help You 24 Hours a Day, 7 Days a Week.
BEST SELLER
Why buy from us?
Acquire Thousands of YouTube Views, Twitter Followers, and Facebook Likes
YouTube Views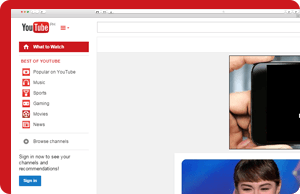 Get regular views, increase your subscribers, multiply your likes and comments, and obtain the digital success you have long been waiting for. This is the best arena to show off what you have. Seize this opportunity and see the difference.
Twitter Followers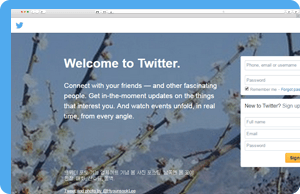 Expand the base of your followers and acquire more retweets. Become everybody's favorite and enhance engagements. We will help you become a Twitter superstar and a global trend.
Facebook Likes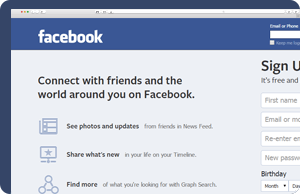 Dominate the most popular social networking site of today—Facebook. Get more likes and shares and see your fan base boosting to the highest extent. Get help from us and you'll never regret.
Buy Real Marketing is the number one supplier of YouTube comments online. We offer the highest percentage of organic views than all of our competitors. Be wary of suppliers that claim 100% real views at affordable prices. With the accelerated nature of our service, a portion of the followers, likes and views we supply are from inactive accounts. They do still provide credibility, momentum and real SEO value. We also offer a 100% Money Back Guarantee.
We make sure that you get what you need, when you need it and without hassle. Buy and it gets delivered.
FIRE UP YOUR VIDEO ACTIVITY – BUY YOUTUBE COMMENTS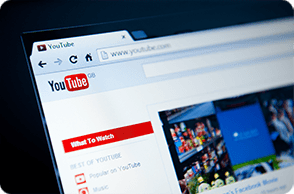 Did you know that the more views and likes that you have on your video, the higher you'll rank on YouTube? What YouTube wants to see is engagement and you can get that in the form of YouTube comments. The question is how will you be able to manage that and be able to rank in time before your competitors do? You can easily achieve this by buying YouTube comments from Buy Real Marketing.
How buying YouTube comments work?
Buy YouTube Comments
Engage Viewers
Rank on top
Become Famous
The competition is getting tougher and you might be in danger of being left behind. Would you allow that to happen? Of course not. You have to step up your game and do better than just getting thousands of views. Buy YouTube comments and start building a community of engaged viewers!
What are the Benefits?
YouTube, if you didn't already know, is the second largest search engine on the web. The video site comes second only to Google. If you want to rank your video, you need to have strong engagement signals. YouTube comments can easily drive you up to the top ranking position alongside thousands of YouTube views, but getting comments is easier said than done. When you buy YouTube comments you can rack up enough engagement signals, so YouTube and Google will consider you relevant and important.
BUILD ACTIVE COMMUNITY
Getting comments implies that your video is engaging, relevant to the viewers and has evoked certain reactions from the viewing community. What makes a video popular is beyond the views and likes it receives. YouTube comments are part of the popularity package. Rather than wait for people to notice you and hope that they drop a comment or two, why not take action and buy YouTube comments for your video. Buying YouTube comments can accelerate the process of getting the coveted popularity status.
BRAND LOYALTY
Show the world that you have brand loyalty. When people visit a YouTube channel, the first thing they will look at is the number of viewers who have subscribed. They will think that the subscribers are loyal clients who want the latest updates of a company or a band. The numbers alone will urge them to check you out and when they like what they see, they'll subscribe as well. All of this because you bought YouTube subscribers to create the image of brand loyalty. How awesome is that?
REGULAR VIEWERS
Every video owner wants to have his or her own set of regular viewers who would eagerly anticipate every fresh video upload. With that kind of reception, what more can you ask for? But the harsh reality is that it is difficult to figure out the secret formula of how to get subscribers on YouTube. There simply isn't one! Saying this, there is definitely a shortcut to achieving your goals. You can buy YouTube subscribers to encourage viewers to subscribe and you will have more of them before you realize it!
CHANNEL AUTHORITY
YouTube is the best platform when trying to establish an authority in your niche. Focusing on one topic, theme or subject will help gain anyone recognition. You have to ask yourself though, what is the use of uploading so many YouTube videos regarding cooking tutorials, when you barely get enough subscribers to keep track? If you want to establish your channel authority, you have to grow your subscriber base. Take the fast lane now and buy YouTube subscribers!
HAVE QUESTIONS? NEED HELP?
Give Us a Call