The Most Reliable Place to Buy Pinterest Likes
Live Customer Service to Help You 24 Hours a Day, 7 Days a Week.
BEST SELLER
BE A PINTEREST HIT – BUY PINTEREST LIKES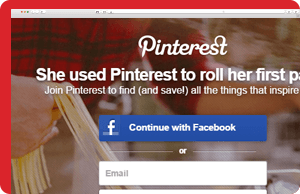 The visual display social network, Pinterest, is home to a wide variety of digital and non-digital craftsmen, photographers and designers of every sort. Many of these creatives, including thousands of Etsy shop owners, have turned to Pinterest to help drive traffic, sales and bookings.
Over 10% of Pinterest traffic to websites ends up as customers or buyers. Getting more Pinterest followers, likes and repins of your photos can really help drive your business.
HOW BUYING PINTEREST SERVICES WORK?
buy pinterest likes
BUY PINTEREST LIKES ATTRACT MORE PEOPLE
flaunt your style
be a hit!
What are the Benefits?
STRONG COMMUNITY
Pinterest followers get you the needed audience for your photos on Pinterest so that you can focus on what you're good at building and marketing your brand!
WIDE EXPOSURE
Pinterest likes will list your photo on the "likes" section of a user's profile. The more "likes" you get, the more profiles your photo will be displayed in which can be seen by other people visiting each of your liker's profiles.
VIRAL CONTENT
Pinterest repins are like retweets or reblogs. The more repins you get, the further your photo and your message will go.
100% REAL
All services under Pinterest are guaranteed to be 100% real. They are not generated by bots or fakes which can disappear over time or get your photo penalized.
HAVE QUESTIONS? NEED HELP?
Give Us a Call