Social media marketing is a way to communicate with customers and potential consumers. It personalizes the brand and helps you spread your message in a conversational way. Give your social following a jump start with us!
Use Buy Real Marketing as a communication tool that makes you accessible to those interested in your product and makes you visible to those that don't know your product.
The Client Portal is an all-in-one shop for all your social media needs. You can buy Twitter followers, YouTube views, Vimeo views, SoundCloud plays, Tumblr followers, Pinterest likes, and others in this one focused location.
Over 60,000 online marketers, music artists and entrepreneurs choose us. What about you?
Step 1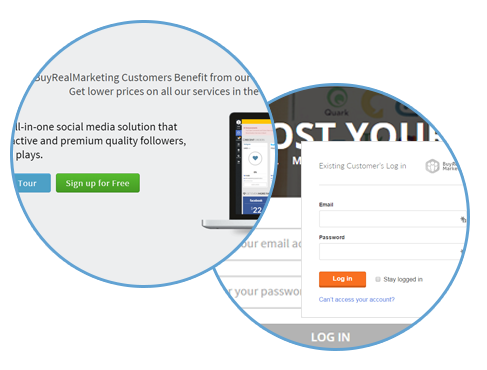 The first thing you'll need to do is sign up/login to the Client Portal. Click here
Step 2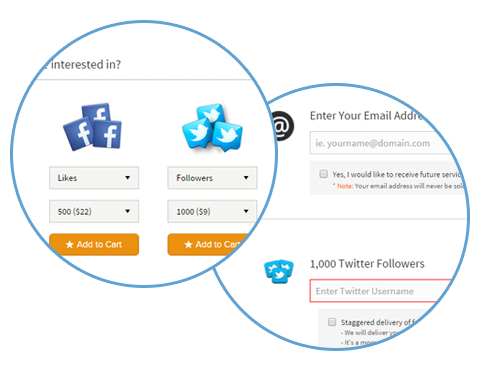 What would you like to purchase? Select a service to order. Choose your preferred package then click on the cart button located at the upper right corner of the screen if you want to check out. At the checkout page, enter the target URL (Twitter username) and quantity of followers you want to have. Confirm the selected order and click on your desired mode of payment.
Note: This tutorial is an example for Twitter.
Step 3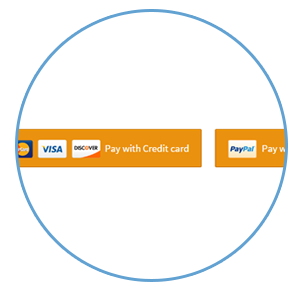 Choose to buy via Credit Card, PayPal, or via Funds (for more details read to get to know the Client Portal functions).
Let's go back to the main dashboard of the Client Portal.
1. Click on 
Add Funds
. You can add funds here to place your order. We've set up two options for you to buy our service packages. You can pay directly using PayPal/Credit Card or Fund your account for hassle-free transactions.
2. Click on 
Edit Profile Icon
. You can customize your Client's Portal account by changing your password and even some of your personal information if you want to.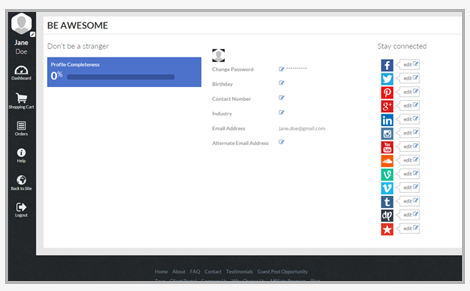 3. Click on 
Dashboard
. You can choose the service that you want on this page. The page also displays promo updates and a table of the transactions you've made.
4. Click on 
Shopping cart
. The shopping cart page contains your pending orders. Here you can confirm, add, and modify your orders.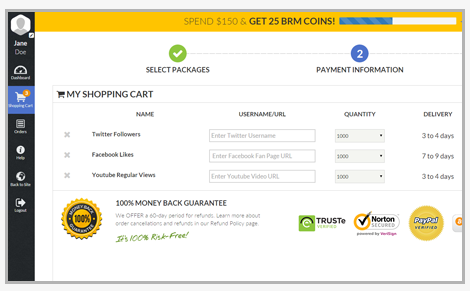 5. Click on 
Orders
. You will see every order that you've made.
6. Need help now? Send us a message. Enter the subject and put your message before clicking the Submit button.Remember that you can always chat with us anytime with our 24/7 Customer Support.