Grow and Optimize Your Social Media Accounts
Live Customer Service to Help You 24 Hours a Day, 7 Days a Week.
100

Facebook Post Likes

Delivered within 3 to 4 days

100

Pinterest Likes

Delivered within 3 to 4 days

100

Twitter Retweets

Delivered within 3 to 4 days

50

Youtube Comments

Delivered within 3 to 4 days
97% of customers recommend BuyRealMarketing
We've helped thousands of personal brands and companies
kickstart their social media campaigns
Music Artists

Entrepreneurs

Creatives

Entertainers

Bloggers
Look, we understand the hesitation when buying views and followers but this doesn't have to be the case. Not only do we provide 24/7 support but we also offer a 100% money back guarantee.
All BuyRealMarketing Customers Benefit from our user-friendly Dashboard.

Get lower prices on all our services in the Client Portal
The only all-in-one social media solution that provides active and premium quality followers, views and plays.
Take the Tour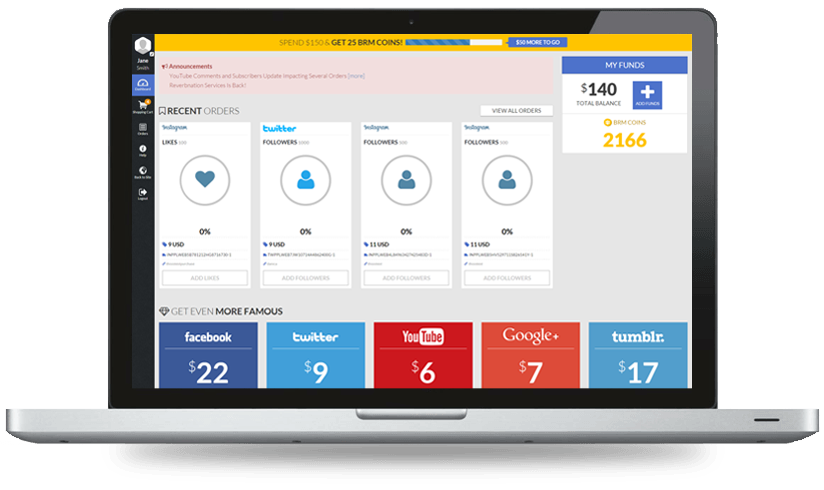 Testimonial

Benjamin, Digital Marketer
California, USA
The process was quick. Everything was right to the point. Everything was simple and it was easy to check out.